Ten Questions You Should Always Ask Your Web Designer.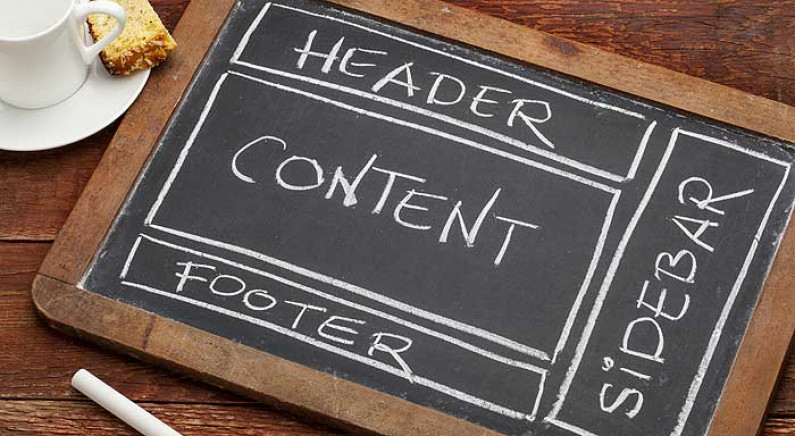 How do you start a conversation about a new website? Here are 10 questions you should ask when talking with a web designer.
1. Can I see examples of your work?
Any web designer worth his salt will have his own website, which will include a portfolio of recent projects. By looking at the designer's website you will get a feel for the type of companies that they work with and the work that they do. You will also see the different design approaches and styles they use for different clients, and how these might apply to your business.
2. How much will the project cost?
This might seem to be an obvious question but is the price you have been quoted 'reasonable'? It may be more than you expected to pay (and there may be valid reasons for this) or it may be surprisingly cheap (meaning there might be hidden costs or add-ons).
3. What about the content? Should I write it?
If you're planning to write the website content yourself you should consider how much of your time this is going to take. It could also be worthwhile hiring an editor/proof reader who can review your work (your web design company may be able to assist or advise you here). If writing is not your forté it might be best to supply an outline of content and let a professional web editor work on it.
4. Do you use 'stock' photography? What about copyright?
No, 'stock photography' does not include the pictures you downloaded from Google. Stock image libraries are places where people can download copyrighted images with permission to use them. These 'rights' may include unlimited use for online, printed and marketing purposes, or they might be limited to online use only. You can even have 'exclusive' rights, meaning that nobody else can use that particular image.
Stock image libraries allow you to search their catalogue for free. If you are a registered user you can download 'comp' images for consideration. You only pay when you download the particular image that you want to use. 'Budget' Stock Library Collections include Dreamstime.com and Shutterstock.com, but there are other image libraries extending right through to Getty Images.
5. How do you feel about 'User Experience'?
Some web design companies are more concerned about aesthetics than usability. They may present a design solution that both they and you like, but users (site visitors) find confusing and hard to use. Designers that are focused on user-centred design will be considering what the user sees and how they react when they first encounter the site. Armed with this knowledge they should present a design that is logical and easy to use. They should be able to back this rationale up with solid usability testing on a range of devices.
6. Does my website include a Content Management System? Which Content Management System is it?
Some websites include page content 'hard-coded' directly into individual HTML files. This approach is fine if you don't plan to update your webpages that often, but you will need to contact your web designer if you need any changes made. But if your website includes a Content Management System (CMS) you can log into the 'backend' of the site and update and add new content yourself.
There are different kinds of CMS. Some are 'open source' meaning they can be served from most hosting platforms. Others are proprietary systems, meaning that your site is 'locked' to a particular host and can't be moved to any other hosting platform. In addition the backend of the site can only be maintained by the original developers.
7. Are your web site designs based on free or licensed template packages or are they original?
Obviously there are 'horses for courses'. While some web designers provide a bespoke design solution that is tuned to your particular needs and your business branding, others turn to free or licenced template designs. While they can modify colours and typefaces as needed, the reality is that some designers do no more than put your company logo on the page.
8. Who does the programming for your websites? Where are they based?
One would expect reputable web design companies to have their own designers and developers on staff. But this is not always the case. Some design companies do the initial design work themselves and then outsource to a development company that turns their Photoshop design files into code (PSD to HTML). The development companies may be located anywhere in the world and the results may or may not be 'pixel perfect' or function as intended.
For the record, at mhdesign we 'roll our own code'. This allows us to tweak and refine the design as we go until we reach 'pixel perfect' Nirvana!
9. Who owns my website?
This is a surprisingly complex question. Unless you have paid for the development of the original source code for the CMS for your website, you don't own it. The CMS remains the property of the respective creators and is licensed to you, through a proprietary or 'public domain' agreement (covered by the GNU General Public License). You don't own own the database software for your website although you DO own any content in the database that you have authored. Nor do you own the source code (typically .php files) that contain the logic and connectors for your website.
The good news is that you should own the custom HTML/CSS and any custom Javascript files created for your website once the project is completed and all work has been paid for. This will be covered in an agreement that the website creator provides once payment has been settled.
You should also own the custom visual design elements of your website, which includes the combination of layout and graphical assets (visual interface) that is seen by users of your website. This includes any photos and video files that you took or supplied, but does not extend to the working files for these assets unless this has already been agreed.
10. But I do own my Domain Name? Right?
Well, no. While you are the registered owner of the domain, you can't actually 'own' a domain name. Instead you have a contract with the domain registrar giving you the right to 'use' the domain name. This contract is set to a fixed period of time, after which the domain name will need to be re-registered. Typically this time period is one year, although longer time periods are available.
Obviously there are many more questions that you might want to ask your web designer. If you're looking for answers, you're wanting to get a new website designed for your business or you'd like have a conversation about your current website and how it could be improved, give us a call at mhdesign or flick us a message.